If a 60-Year-Old Tree Falls On Your House, What is Your First Thought?
Having just been through this with my Mother, our first thought was for her safety. Once we confirmed that she was not hurt or at risk, our next question was whether she had adequate insurance coverage.
Since we had recently helped her negotiate a better homeowner's policy, we felt confident that the damage would be covered. Then we learned that her deductible was five times larger than normal due to a technicality. There would be no insurance help despite the extensive damage.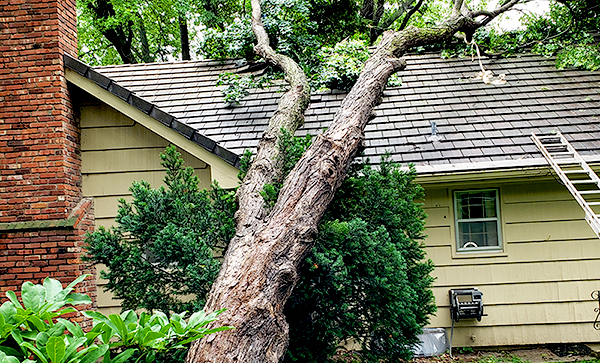 The experience reminded of the complexity of Commercial Property Insurance as it relates to the Leasing Industry. Like all lessors, we require that our customers carry adequate insurance in the case of a loss. Unlike some of our competitors, however, Clune does not "force insure.".
When one of our customers sent us a Lease Contract which they had received from another leasing company and asked us to explain how we were different, we cited the Insurance Fees as one of the differences. The competitor's lease included the following stipulation:
"you agree that we have the right, but not the obligation, to obtain such insurance, and add an insurance fee to the amount due from you, on which we may make a profit."
It is our company policy that we only request proof of insurance documents from your own insurer, that designate Clune as loss payee, on larger ticket transactions.
If your business has property & casualty insurance for your commercial property, why are you paying additional insurance fees on your leased assets? If you have two policies covering the same equipment, which insurer will actually be responsible for the claim in the case of a loss? Answer: your insurance will almost always pay.
While there is some regulation or oversight of the Insurance Industry, the Leasing Industry is largely unregulated. Therefore, it is good to be mindful of falling trees, and also additional fees, when assessing your insurance policies and lease contracts.
It's the Lease We Can Do,
Kevin F. Clune, CLFP