Our Story: Building Partnerships for Over 65 Years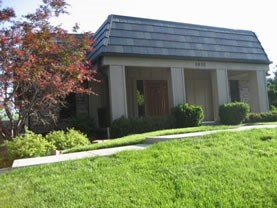 Kevin F. Clune is the 2nd generation owner of Clune & Company, fka Clune Equipment Leasing, which was founded in 1957 by his Father, Robert E. Clune. When the elder Clune was selling equipment for IBM, he saw the need to provide a leasing option for his IBM customers. "We may be the oldest family-owned leasing company in the United States." said Clune.
In early 2022, Clune expanded their footprint even farther West when they became a division of Landmark Financial Corporation, https://www.lfcinc.com/ based in Denver, Co. and founded 35 years ago. With a combined 100 years of experience, both companies are family owned, Independent Lease Finance Providers with the same ethical business standards.
Clune & Company has served equipment vendors who want to have a trusted lease option for their customers and business owners who want to work directly with lease providers to negotiate their own financing. Clune will continue to maintain and grow all existing relationships as a Division of Landmark Financial Corporation https://www.lfcinc.com/
Both Companies are united in building long term partnerships with both vendors and lessees by serving the unique needs of each. The newly formed entity will have increased financial strength, upgraded technology, and greater flexibility to customize programs that will reap profits and build success for all customers.
Clune sees great potential in the combined Clune/Landmark staff, a team of long tenured and dedicated employees, many of whom have earned the Certified Lease Finance Professional https://clfpfoundation.org/ designation. I invite you to discover the Difference brought by this Westward Expansion.
Kevin F. Clune, CLFP

Clune & Company