Our Story: Building Partnerships for Over 60 Years
Kevin F. Clune is the second generation owner of Clune & Company LC, fka Clune Equipment Leasing, which was founded in 1957 by his Father, Robert E. Clune. When "Bob" was selling equipment for IBM, he realized the need to provide a leasing option for his customers. Long before IBM started its own leasing division, Bob had founded his company to primarily finance IBM equipment. Clune is perhaps the oldest leasing company in the country under continuous family ownership.
Kevin joined his Father in 1973, and purchased the company in 1991 upon Bob's retirement. Clune & Company is now a nationally established leasing business and finances virtually all types of capital equipment.
Currently, Clune employs a multi talented and long-tenured staff of salespeople, credit analysts, and lease associates, many of whom have earned the rare and prestigious Certified Lease & Finance Professional or CLFP designation. With such an experienced staff and the financial strength of a well established business, Clune has the ability to quickly respond to the needs of customers and offer creative and flexible lease finance solutions.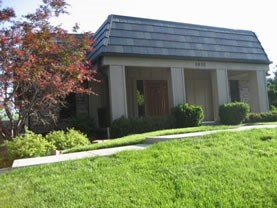 Clune boasts many long term partnerships with vendors of capital equipment who have trusted Clune with their customers. Also, Clune has established relationships with "end users" or lessees who prefer to exclusively finance all their essential equipment acquisitions with a single leasing company.
Clune has differentiated itself in the marketplace by being self regulated in an unregulated industry. Many industry practices such as hidden fees or end of lease surprises may be technically legal but will not be found in a Clune Contract. With a Clune lease, you can be even more confident that you have partnered with an experienced professional in the industry.