How is a Cold Beer like an Equipment Lease?
The 2019 Super Bowl is in the history books, but the featured commercials live on in infamy. How could anyone forget the memorable organic beer ad?
Rushing ocean waves were followed by a beautiful mountain scene behind the lone figure of a woman sitting at a table with a cold beer in her hand. She then whispered into a microphone while she poured the golden lager into a glass. Even though we strained to hear her, we could detect the sound of the precious liquid as it chugged out of the bottle. We were mesmerized!
What in the world does this have to do with an equipment lease??
If you value purely organic products, I challenge you to check the "ingredients" in your lease finance contract before you sign it or recommend it to your customers. There could be some toxic additives, as portrayed in this ingredient label of the Clune Organic Lease Transaction '57 or COLT '57.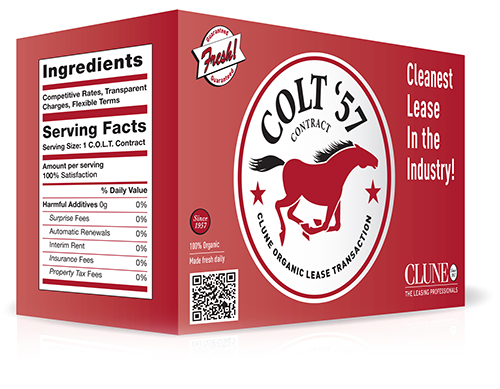 When comparing capital equipment lease contracts, monthly cost should not be the only consideration. If all other elements are equal, such as quality of service, professional support, and responsiveness, the total cost, including all fees over the term of the contract, should be the deciding factor.
According to the Equipment Lease Finance Association, the largest Leasing Industry Association, "Equipment leasing and financing provide the source of funding for approximately 60 percent of U.S. businesses to acquire the productive assets they need to operate and grow."
After these business owners try some of that new golden organically pure lager, they might just ask, "Is our equipment lease contract also organic?" before they sign it.
It's the "lease" we can do,
Kevin F. Clune, CLFP
Clune & Company LC